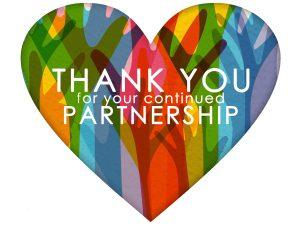 The first large-scale crisis I experienced was in 1989 when the Loma Prieta earthquake struck the San Francisco Bay area. When my brother didn't come home that evening, we feared the worst. The next morning, when he returned home to everyone's relief, we learned that he took refuge in a stranger's apartment until he could find safe passage across the Bay. That was the first time, I understood, on a personal level, how kindness can help shore up disaster from becoming untenable.   
Just hours after the attack on the World Trade Center, I, along with thousands of others, walked home from Manhattan to an outer borough, in my case, to Queens. It was an arduous trek made with a crowd of commuters that never seemed to thin out. We moved together as if we had a tacit agreement to make sure we all got home safe. During this trudge, unsolicited acts of kindness served as a beacon: shops gave new sneakers to workers schlepping home in agonizing work shoes (heels!), thousands of water bottles were handed to passersby, and cab drivers drove through the night without receiving a single fare. These are just a few examples among countless.
Today, we are bearing witness once again to a depth of compassion that defines us. Around the world, companies and individuals are helping each other. In Rhode Island, COVID-19 emergency funds are supporting efforts on multiple, life-saving fronts, commercial kitchens are preparing free meals for the community, teachers are learning how to be technologists to support learning, and neighbors are checking on each other. These are not unique examples but commonplace, which makes them all the more extraordinary.
On behalf of the Reach Out and Read Rhode Island community, I wish to thank you, especially to those of you performing quiet acts of grace witnessed by no one.