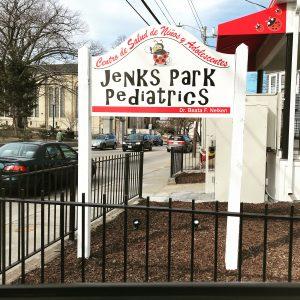 This spring, RORRI checked in with our medical partners to learn how the pediatric community has pivoted to the "new normal." Some well-child visits have been postponed for mid-summer or later, while other types of appointments are occurring remotely. Administrative staffers are working from home, while the medical staff rotates every 14 days. The circumstances can be stressful for both parents and providers, but everyone is persevering.
Several RORRI partners are conducting COVID testing. And most sites are providing books to children during their well-child visits. Many sites are delighted that their offices have never been cleaner! Families are encouraged to keep up with checkups so their children don't fall behind on their immunizations. Practices also want to avoid appointment congestion in the summer and fall.
Solo practices like Concilio Pediatrics in Lincoln shared that their families, after an initial adjustment, are embracing telehealth appointments. Concilio is a small practice, and they are proud of the personal connection they have cultivated with their patients over the years. They believe that it's because of this personal connection that families feel confident in the care they are receiving at this time, even if it is not happening in the doctor's office.
Finally, RORRI is proud to welcome Jenks Pediatrics led by Dr. Beata Nelken, who joined the Reach Out and Read Rhode Island community in March. We checked in with their office in April and were delighted to learn that their patients are already expecting books during their checkups!